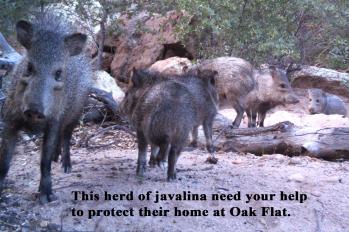 Please donate to continue our important work!
A year ago, the Oak Flat land exchange was signed into law after Rio Tinto's Congressional allies took advantage of a perfect storm and added the exchange as a rider onto an unrelated bill. 
Rio Tinto hoped this backdoor deal would be a fatal blow to our efforts to protect Oak Flat.  
How wrong they were! In the last year: 
Our strength and determination has increased exponentially. 
Oak Flat remains in public ownership. 
The permitting process, a prerequisite for privatization of Oak Flat has not yet begun and not one shovel has bit the ground to determine whether Rio Tinto's toxic tailings location is even suitable. 
Bills to repeal the Oak Flat land exchange are building strength in the US House and the Senate.